The Exquisite Beauty of European Home Element4 Fireplaces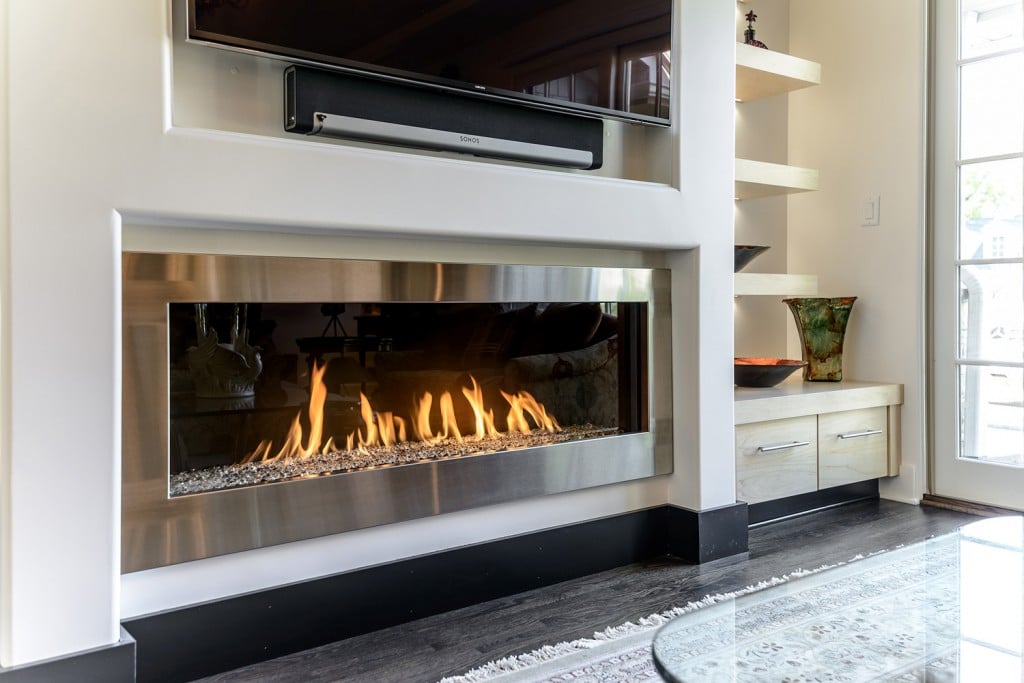 The Modern Contemporary Design Qualities of Element4 Fireplaces.
Contemporary design borrows qualities from modernism, minimalism, Art Deco and global styles. The simplicity and subtle sophistication of this style demands a new kind of gas fireplace. Our European friends at Element4 have mastered this design aesthetic.
All Seasons Fireplace has been installing the Element4 brand throughout the Twin Cities and beyond since 2015. Seven years later we are still excited about this brand. From North Loop loft renovations and rooftop office spaces to multi million dollar new home construction projects, the Element4 never fails to impress.
The Edina renovation in this blog post from 2015 was executed by Ed Noonan of Noonan Construction in Edina. Ed Noonan and his wife Adrianna choose this brand because of the clean lines and simplicity in the seamless glass construction. More traditional fireplace designs have been known to use more metal louvers on the face of the fireplace which distract from a more modern design style.
The other simplification in the design style is shown in the details within the firebox itself. Logs and media are less pronounced which allows the flames to shine through. The most recent innovation in the Element4 firebox design is the new burner system which you can view in the video below.
All Shapes and Sizes
Contemporary gas fireplaces come in all shapes and sizes in 2022. The Sky T see through fireplaces in this installation in Long Lake provided a room divider between the kitchen and great room in this open floor plan renovation. We've even installed this Sky T model in an indoor pool area. Multi- sided fireplaces bring the fireplace around corners and into the next room where you can enjoy the beauty and warmth wherever you are. Single sided, two-sided, three-sided and see-through fireplaces are all part of the Element4 collection. If you can dream it, Element4 can deliver it.
Media Options



When you select your Element4 fireplace you will be asked to choose from a variety of media options. The black reflective interior of this linear fireplace adds a dramatic element. Adriana selected glass beads in the living room fireplace and white river rock in bedroom fireplace in the examples below. You can find all the options in the Element4 brochure here.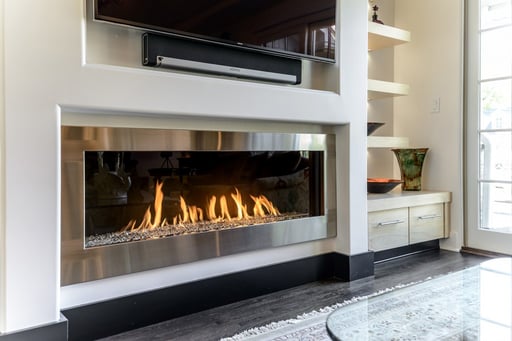 Modore Single Sided Element4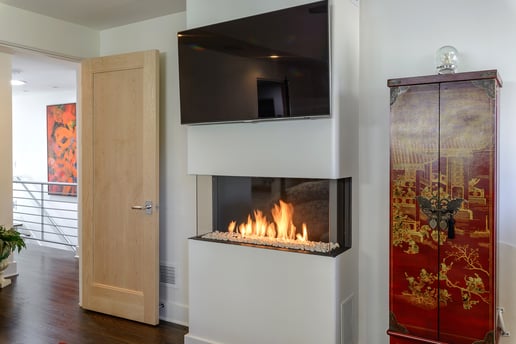 Trisore 95 3-sided Element4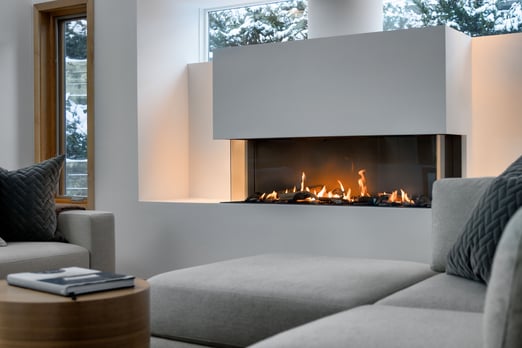 Trisore 140
More is Better
What's new in 2022? Bigger glass and more flame. Homeowners are opting for the most viewing area possible. Read more about the installation pictured below on this blog post.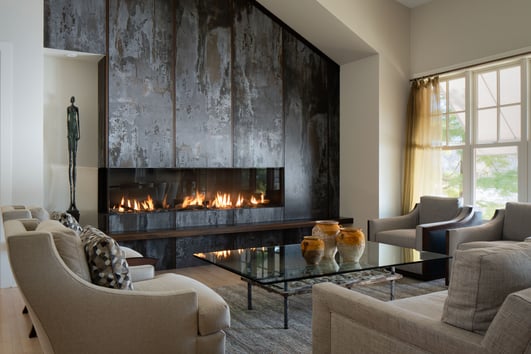 Bidore 240