Read some testimonials from homeowners and our professional partners.
All Seasons Fireplace works with, architects, developers, design/build firms, contractors and individual homeowners.
We started working with TreHus on the project and they recommended going to All Seasons. We went to All Seasons where we were greeted by Joe. He listened to us and guided us to a fireplace that would suit us well. Between All Seasons guiding us to a good fit for us and TreHus showing us a visual of what it would look like upon finishing, we are very happy with the finished product! Joe W.
We like to use All Seasons Fireplace because we have a good working relationship. Good relationships are vital to Crown and to our clients. We have discovered a sequence of communication between the professionals that guarantees a successful outcome.
Elisabeth Hoff - Crown Construction
I recommend All Seasons all the time, I do. Customer service is the game changer and All Seasons has excellent customer service. Cindy M.
We asked Mark Nelson from David Heide Studio to describe the situation that brought him to work with All Seasons Fireplace.
Oh yes, I remember it very clearly. We were working on a custom condo remodel involving a complicated power vent linear fireplace with one of your competitors and it wasn't going well. Frustrated, our client stopped the process with the other fireplace company. We came to Joe and he picked up the project and finished in a very short time frame to our satisfaction and to the satisfaction of our client. We have been coming to Joe ever since.
Mark Nelson - David Heide Studio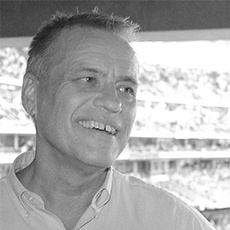 Katie Jaydan of White Crane tells us how working with All Seasons Fireplace enhances the lives of her clients.
A home is a very special place for people; a home is a place where we should find safety, respite and peace. We help our clients find that harmony within their homes.
Katie Jaydan - White Crane