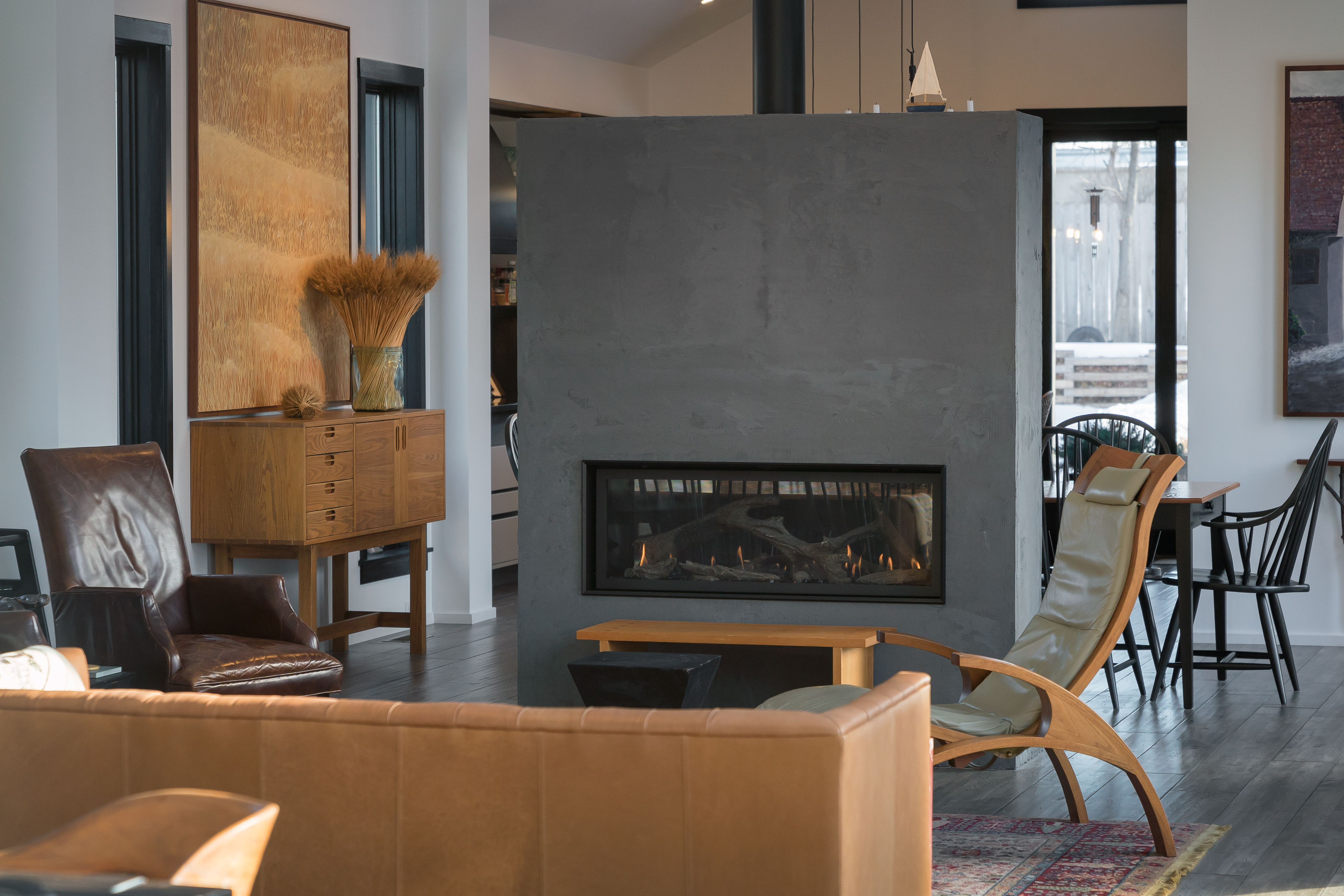 This Edina couple, Margaret and Steve, used two linear see-through gas fireplaces and a design approach called, Human-Building Interaction (HBI) to build their new sustainable home.
The origin of HBI stems from systems theory. Systems theory as Peter Senge, (Author of The Fifth Discipline) describes it, is a "web of interdependence." The interdependent elements of a system cannot operate independently and the system will not function without all of the elements.
So Why Does Systems Theory Matter

?
The goal of HBI is to promote the intended action of the occupants while conserving energy.
Human Building Interaction tries to manage the negative, perhaps unintended, systemic outcomes of building systems on our environment.
Steve, a LEED (Leadership in Energy and Environmental Design) accredited architect, used two linear fireplaces as the focus of this, integrated, structure.
Click the image below to play the video. Special thanks to our photographer on this project Jordan Powers. www.jordanpowersphotography.com