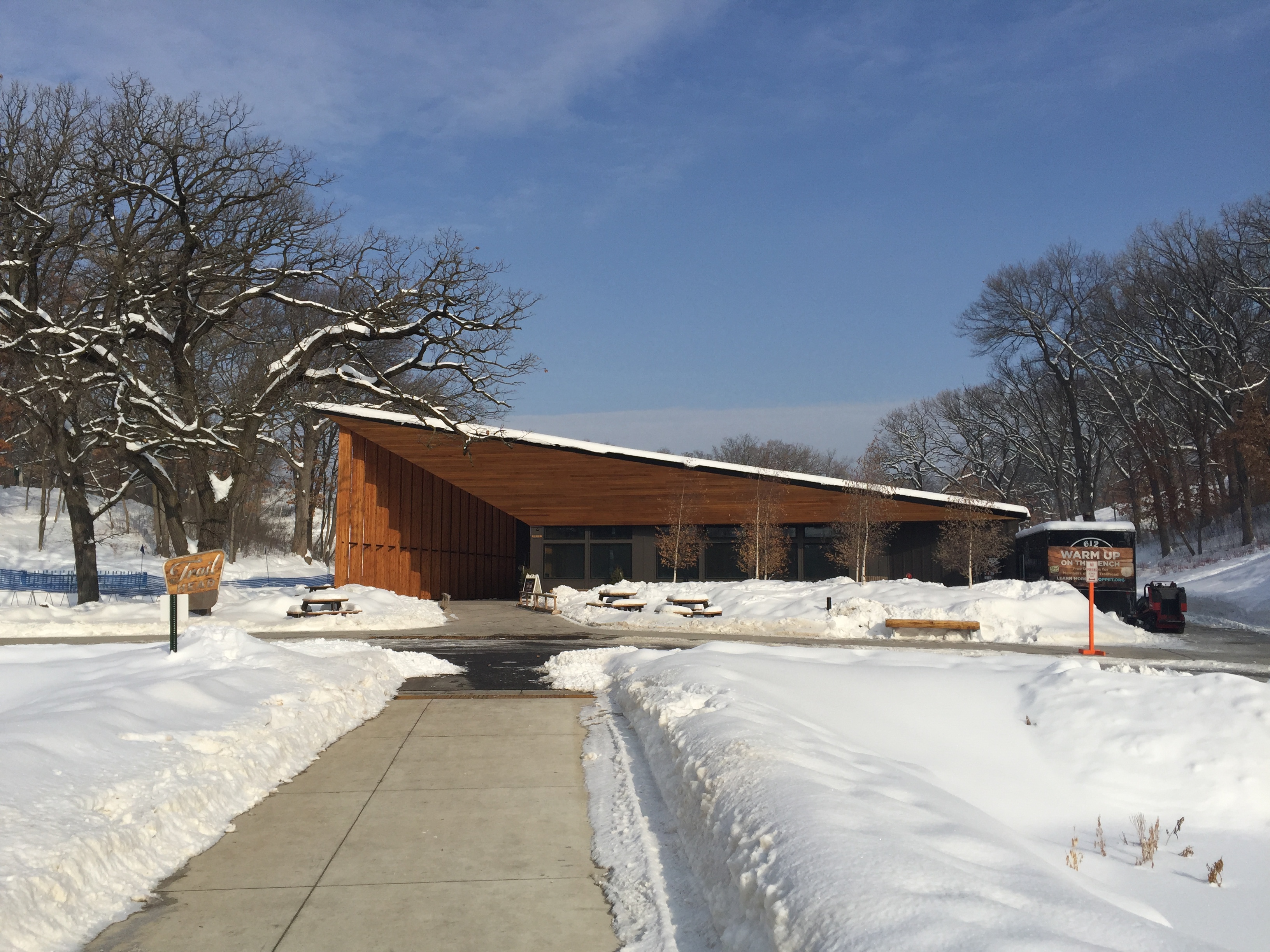 The Loppet Foundation provides a new freestanding gas stove to the Trail Head warming house at Theodore Wirth Park.
Thanks to a generous donor, the community space in the Theodore Wirth warming house has a new freestanding gas stove to warm the toes of Nordic skiers in Minneapolis. A big renovation to the golf course at the Theodore Wirth park marked a significant transformation to the City of Lakes' urban oasis for cross country skiers.
The 14,000 square foot building and 6.5K of trails was developed by HGA Architects to provide the perfect training ground for Nordic skiers and mountain bikers of all levels. The day I visited there were visitors from surrounding states and local students skiing and biking on snowy groomed trails in this lovely woodland setting.