Introducing a New Product for Fireplace Installation!

Introducing a groundbreaking solution for crafting contemporary fireplace enclosures - the revolutionary Skamol Building Board.
It's a light-weight, non-combustible building board that simplifies the construction process to one building material.
SkamoEnclosure and SkamoStove are reliable and fully functional fireplace insulation building board systems intended for interior, non-load bearing wall applications in residential buildings.
The new building board eliminates the need for wood or steel frame construction. Skamol is about 50 percent lighter than other non-combustible boards on the market today, making it easy to handle and install.
Building fireplace enclosures is easily done using common woodworking tools and fasteners to cut, shape and combine the material, while leaving scarce amounts of excess material. The construction time is greatly reduced, saving time and labor costs.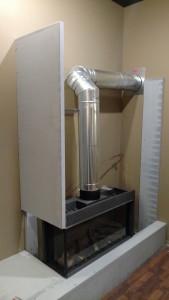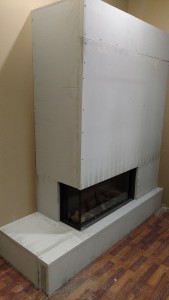 Even more important than the ease of installation is the added safety Skamol provides. Classified in the United States and Canada as a non-combustible material, Skamol has a high heat resistance with an R-value of 2.38 per inch and compressive strength of 406 lbs./sq inch. The fact that will impress the normal consumer most is that the material is able to withstand temperatures up to 1832 degrees Fahrenheit! If you are using any material containing wood, you are not using a non-combustible material.
Offering excellent thermal protection and resistance to fire, the material provides peace of mind when installing a new fireplace. With Skamol as the frame, the fireplace surround can be completed with tile, stone, brick or other material of your choice. This image from our showroom illustrates how Skamol can be used to support printed porcelain stone veneer and the heat from the fireplace will have no adverse effects on the stone surround.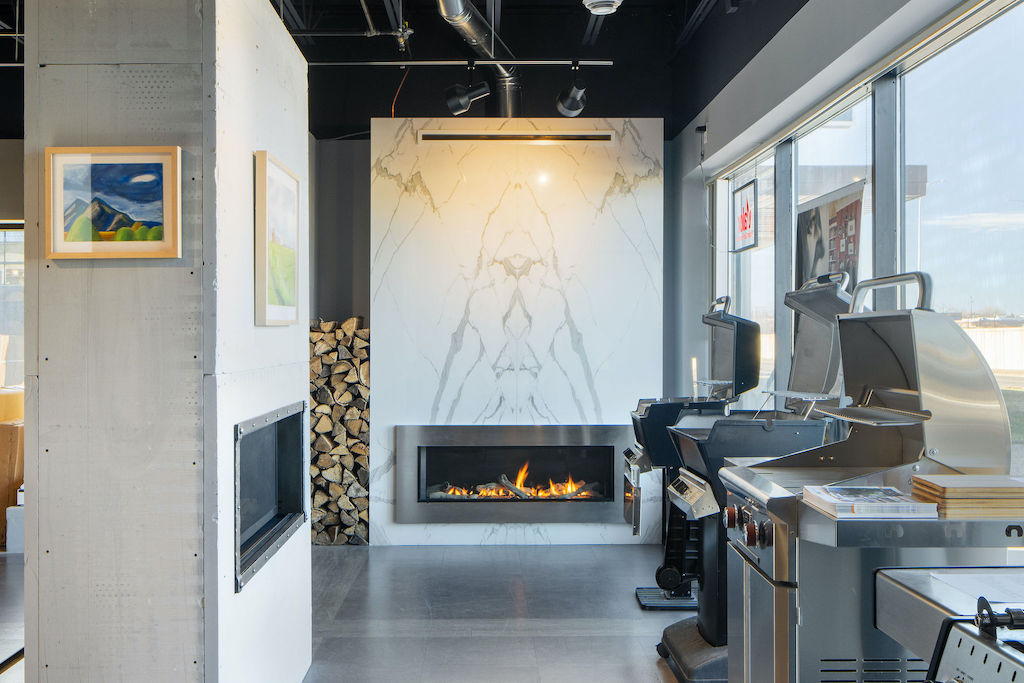 The Skamol building board resists cracks, eliminating the need for costly repairs around your fireplace later down the road. Some cement boards can crack after prolonged exposure to extreme temperatures.
Another advantage of this material is that it's non-toxic and landfill friendly. So, if the time comes to ever remove the material, you can rest assured it won't harm the environment.
We have the material displayed in our showroom and we can show you how to use it. The installation shown in the images above took just 3 hours to build.
If you would like to learn more about Skamol and fireplace installation, please visit our showroom in St. Louis Park or call us at 952-546-6162 or you can Contact Us.