Fireplaces in Commercial Spaces: Meatloaf and Dentistry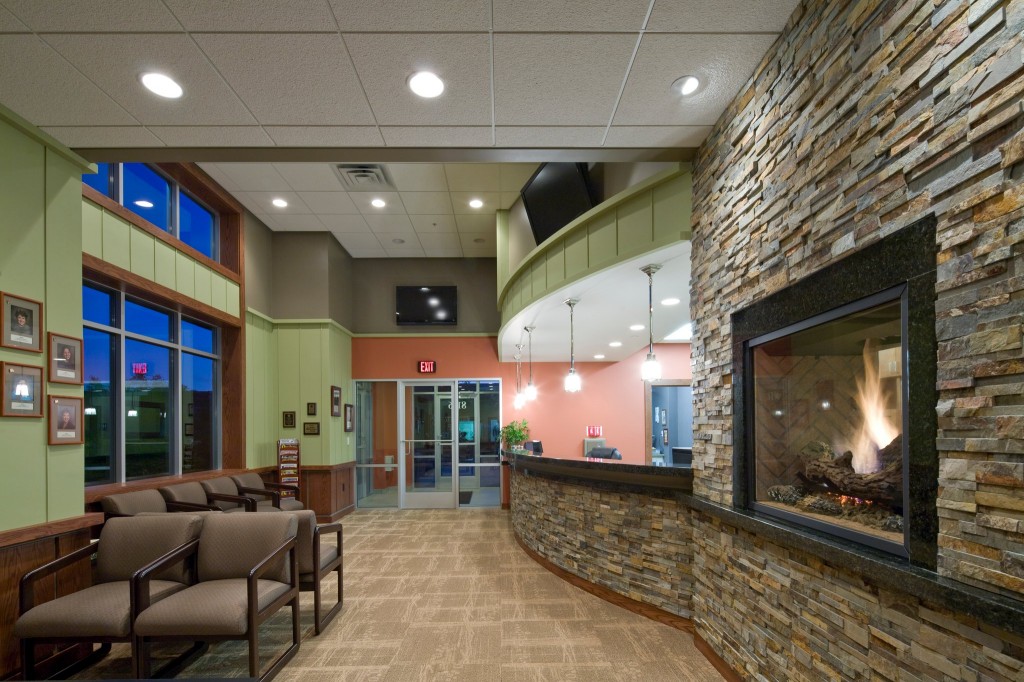 Foundation Architects specialize in dental office designs. Bob Shaffer selected this fireplace to add a warm and inviting reception area to this dental office in Chanhassen.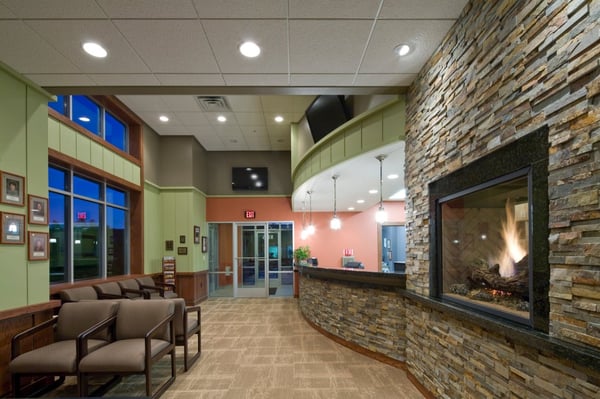 "We used a fireplace in this space because the client wanted to provide a warm, comforting environment for his clients. It's kind of like meatloaf; it's what you ate at home, and you remember it as being comforting. A fireplace in a healthcare setting can put people at ease, like being at home." Heat can be a benefit as well, especially in Minnesota. It is nice to greet a warm space as you emerge from your parka on a cold Minnesota day.
Another benefit is the natural design element of fire. Bob likes to add natural elements to his healthcare settings because it provides a contrast to the sterile effects of stainless steel and modern cabinetry. He will use marble and stone as well as fire to "bring it back to a human scale."
Bob explained that most spaces should be updated every five years or so. Colors and finishes become worn and tired, which can have a negative effect on the experience of the client and their perception of the services. Bob has three dental offices "on the boards" right now.
Thanks for the interview, Bob!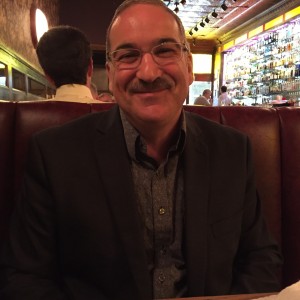 We are happy to help make going to the dentist a little more comforting — like meatloaf.