Fireplace Design with a Custom Tile Surround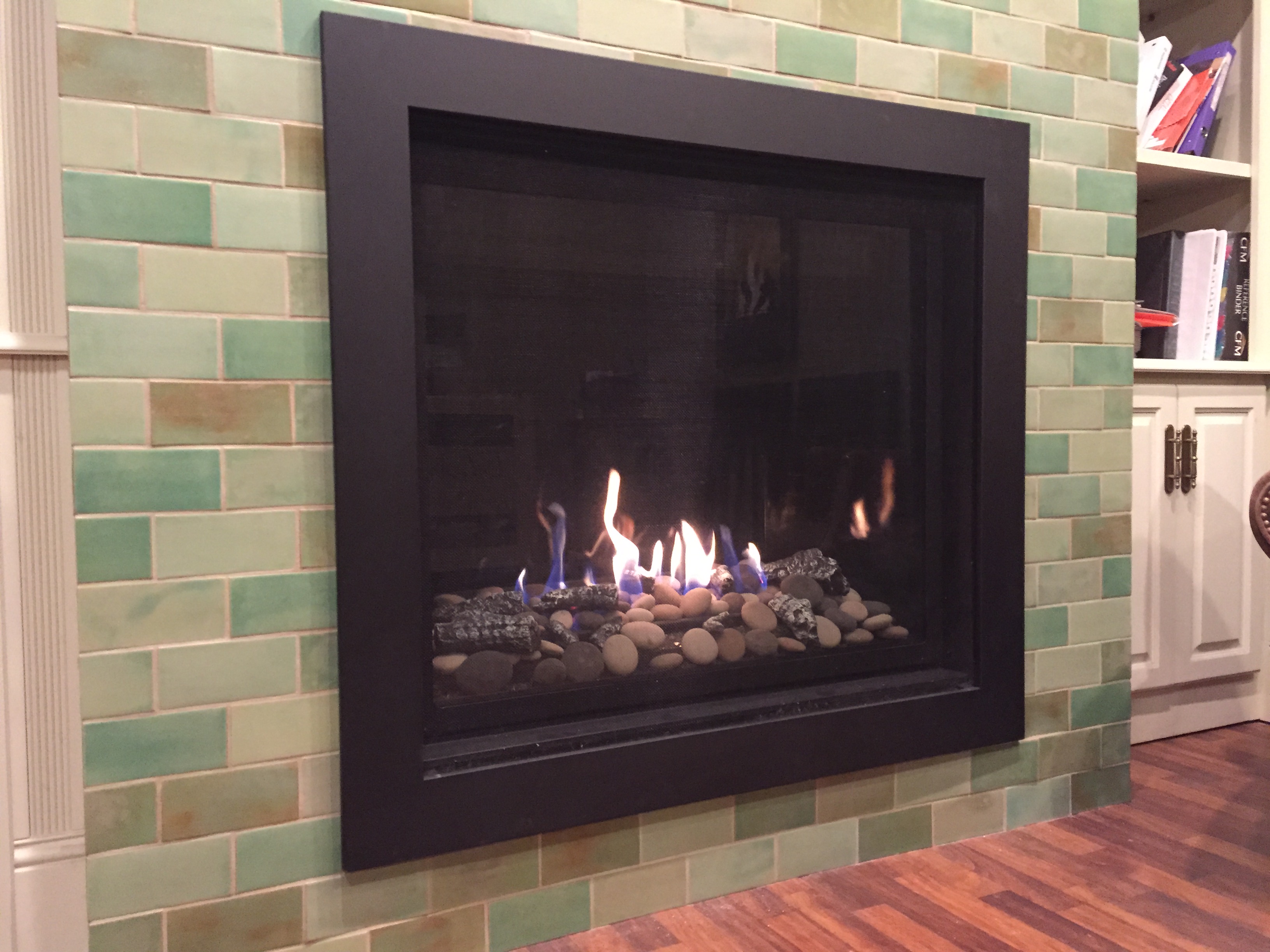 A complete fireplace design scheme will consider the surround as an integral part of the composition. Mantels, shelving, seating areas and wood storage can all contribute to the finished design.

The designers we work with begin with the fireplace. They know how important a good functioning fireplace will be to their clients. Of course we know that aesthetics is what a designer will focus on so we offer the best fireplaces in both form and function. Read on to learn about specialty handmade tiles.


Good fireplace design starts with shapes in composition within the space. In this example, we are designing around a Marquis Bentley. After 10 years in business, it was time to replace a more traditional fireplace in a our showroom with this contemporary design. The Bentley with its large rectangular viewing area and simple, rock media, speaks to a more modern aesthetic.

We did not strike the whole room, however, and the fireplace was set within a wall of painted shelving which lends itself to a more traditional feel. We had a floating wood mantel that we wanted to reuse as well.

This left us with the space between the shelving units and under the mantel to fill. We didn't want just any tile, so we visited the showroom of Mercury Mosaics for some inspiration.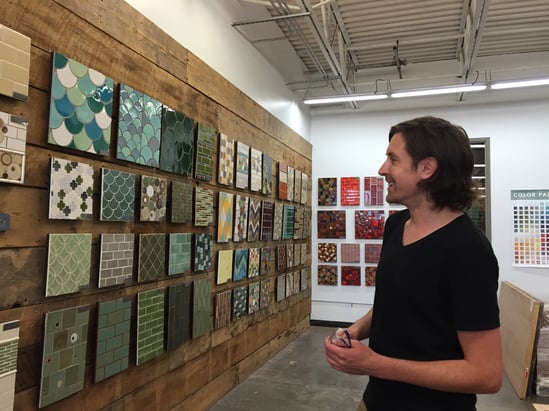 Handmade Ceramic Tile

Mercury Mosaics in Northeast Minneapolis is known to produce some unique hand made, one of a kind ceramic tile with unique glazes and shapes. Housed in the hip maker's village of North East Minneapolis, the artists at Mercury Mosaics have revived the old world craft of custom made ceramic tile.

I was lucky to have gotten a private tour of their workroom. In the image below, David showed us the endless possibilities of shapes, sizes and finishes.

Custom Template Design

The designers at Mercury Mosaics can create a custom template for your surround and secure it with a mesh background which you then install in one easy piece or several pieces that fit together. The image below is an example of such a design they were creating for a retail store front.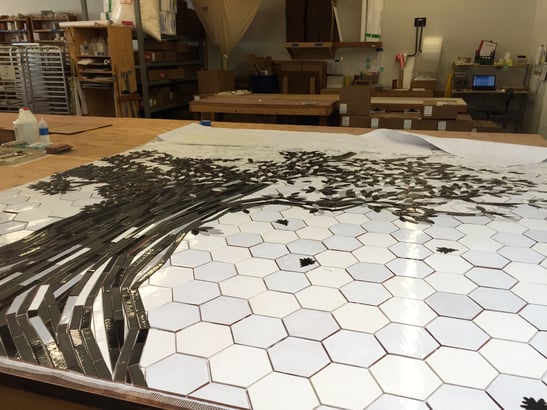 Install on Site

Since we chose to use a simple subway tile, our installer was able to cut the tiles to fit on site.

The traditional celadon glaze of this subway tile offered the perfect combination of traditional glaze on a contemporary shape. Celadon has been around since the Han Dynasty (221-206 BC) and it continues to please the eye. The high temperature glaze (2345- 2381 F degrees) makes it especially challenging to achieve. We would like to thank Leslie Bentley from Satori Tile for your help on this project!

Are you interested in learning more about some of the fireplace design projects we've worked on with our clients? Follow this link for more information.

Give us a call at All Seasons Fireplace at 952-546-6162, or you can contact us to Schedule a Consultation.