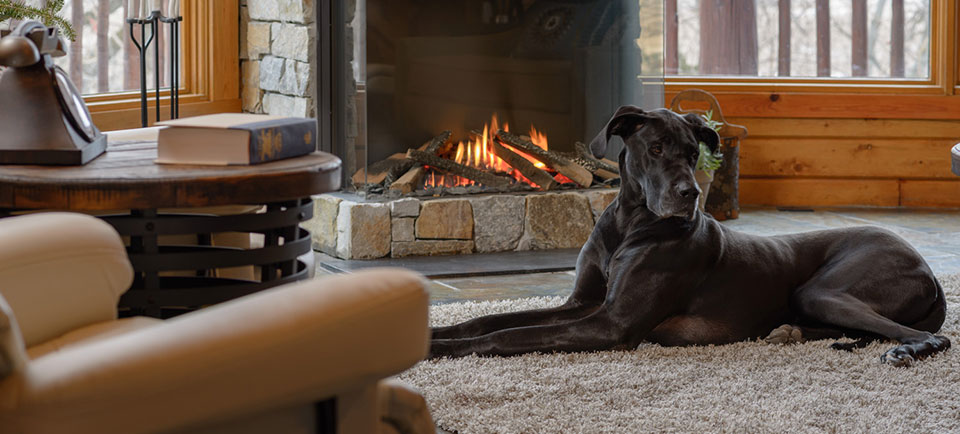 Gas fireplace adds convenience and efficiency to home renovation in Waconia
We love the installations we have been doing with the 100H Element4 gas fireplaces in Minnesota lately. Here are a few shots from our trip out to Waconia and the installation we did there. These clients enjoy cabin life every day in their newly remodeled home in Waconia.
The newest version of the 100H is called the Summum 3 sided fireplace which measures 39" x 21". Take a look at this page to see the fireplace burning in a modern design scheme on this page of the manufacturer's website.
Our hosts purchased this property and were surprised to find a mouse infested remodel project. Thankfully, the mice are gone now and the estate has been revived to its original grandeur. In-floor heating, a new contemporary kitchen and a spectacular new gas fireplace make for a cozy respite just 30 minutes from the Twin Cities.
The homeowners loved the original wood burning fireplace, but their contractor suggested that cutting and carrying wood on a daily basis would get old fast, even with four boys at home to help. They wanted to maintain the large viewing area that the wood burning fireplace allowed, so this 100H gas fireplace model from European Home was the perfect choice for the room.
Are you still considering all of fireplace options?
Follow this page to learn more about all of the possibilities.
We would like to thank John Magnoski for taking these beautiful photos.
Would you like to learn more about the European Home Element4 gas fireplace and how you can get one installed in your home? Give us a call at 952-546-6162 or you can contact us to Schedule a Consultation.