Check out this salmon recipe with mango salsa cooked on the Primo Ceramic Charcoal Grill.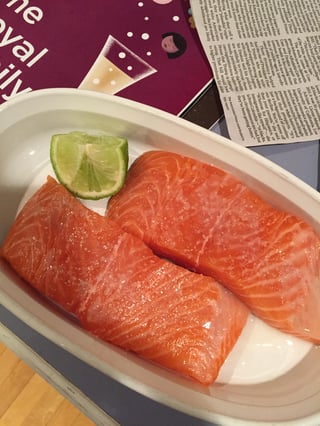 Step one: Soak the cedar plank in water. Season the Salmon
with lime juice and Gone Fishin seasoning.
Step Two: Prepare the Salsa- Mango (1) , Red onion (1/4c), Olive Oil (1/2 c), Lime Juice( I lime ), Cilantro (1/2c chopped), Golden Berries sliced in half (5-10).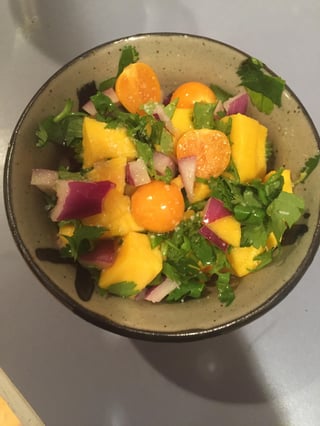 Step Three: Open the top and bottom vents of the Primo grill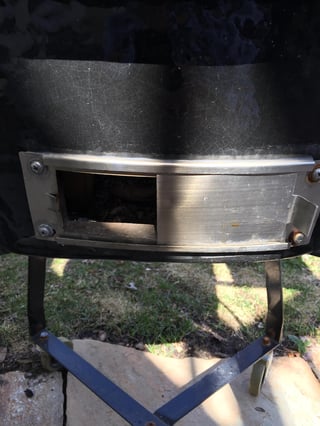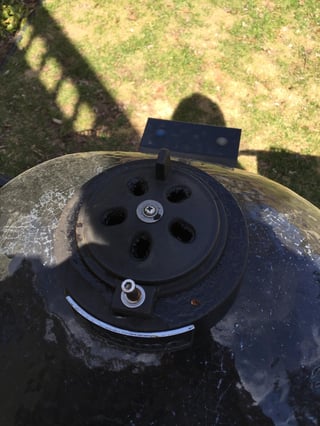 Step Four: Insert the Primo natural lump charcoal in the bottom of the ceramic liner. (Remove the heat deflectors in order to cook over direct heat).
Step Five: Ignite the charcoal with the Electric Fire Starter and wait until the coals are white hot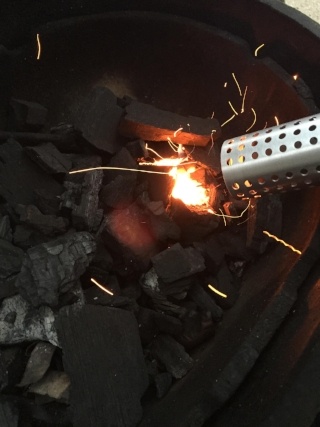 Step Five: Close the vents half way. Place the salmon (skin side down) on the grill for 1 minute and flip and cook one minute on the flesh side. Place the salmon on the cedar plank (skin side down), close the top of the grill and cook for about 6 to 8 minutes. The salmon should be opaque but moist. We used a piece of farmed salmon from Whole Foods. Enjoy!