Remodeling with a Fireplace in 2021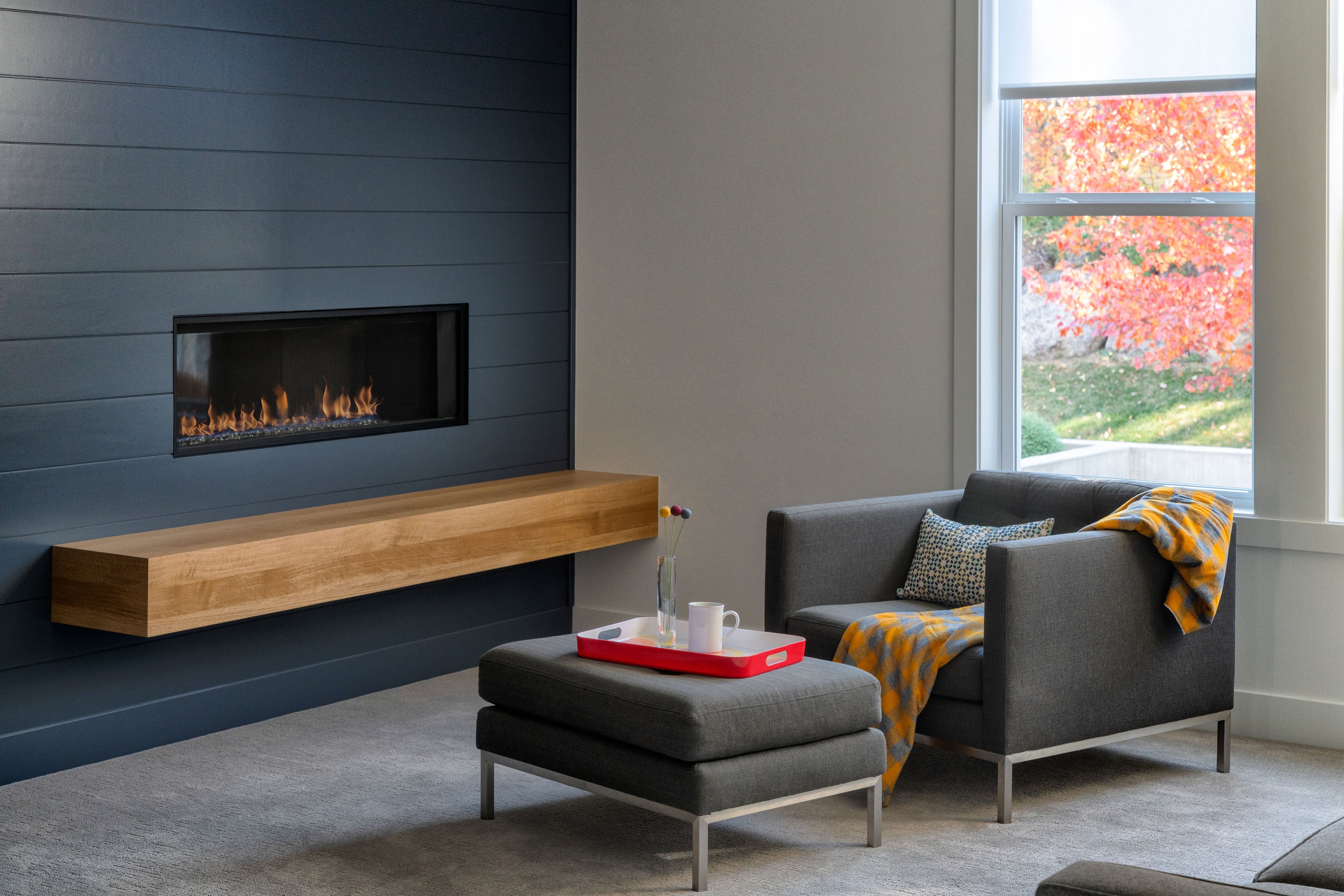 Remodeling Industry Statistics in 2020-2021
Building your dream home can be a daunting task and sometimes concessions are made that we regret down the road. Joe and Beth lived with those concessions long enough and in 2020 they decided to add the fireplace they always wanted. Joe and Beth were not alone in their decision to remodel. According to LIRA, Harvard's Joint Center for Housing Studies, the remodeling industry earned 339 Billion in 2020 and is predicted to reach 352 billion in 2021.
A Fireplace is Priority Number One
Hear what Joe and Beth had to say about the project.
"We've lived in the house since 2012, we built the house new and we were not a huge fan of some of the materials that were available at the time. So we decided we would wait and hopefully do a remodel. And then you know life drags out and it's a few more years than you planned on. We thought the time was right especially with COVID because we were going to be home a lot more. So we just started to jump into it. A fireplace was priority number one because we didn't build one to start with. We always wanted to have a fireplace in here, sort of makes a family room a family room. We have really enjoyed it, especially in the last three to four weeks since it's gotten a lot colder."
Beth and Joe called on TreHus to redesign and upgrade their kitchen and living room. A fireplace in the family room was on their "must-have" list. The original design did not include a fireplace and in this iteration, a fireplace was a priority. Beth and Joe worked with the designers at TreHus to create a contemporary design consistent with Beth's preference for a clean and simple form.
Valor L-2 Linear Fireplace
Based on Beth's preferences for a linear fireplace with clean lines, Joe Weyandt guided Beth and Joe to the Valor line of linear gas fireplaces and the HeatShifttm kit to allow them to create a clean face trim surrounded by shiplap.
The radiant heat technology of the Valor fireplace delivers constant, comfortable warmth, the kind of warmth we experience from the sun. Radiant heat technology has been found to be healthier than traditional methods of heating the air around us. The Valor technology has perfected this more healthy form of heating by using reflective materials and flame aeration allowing the appliance to operate without fans or electricity. Learn more about radiant heat here.
The Valor L-2 Linear Fireplace delivers these popular features in contemporary linear styling with the use of the clean face finishing trim and the heat shift kit. Read more about how the heat shift kit works here.
Heat Output 19,000-36,000 BTU
Clean Face Finishing
Heat- Shift Compatibility
4 choices of fuel bed options
4 choices of liner options


The year of COVID (2020) brought some unexpected challenges and benefits for this family. Thanks to the professionals at TREHUS and their partnership with All Seasons Fireplace, Thanksgiving and Christmas celebrations will be much warmer for them in 2021.
For more ideas on how to add a fireplace to your home, read more.