Gas Fireplaces – A Modern Alternative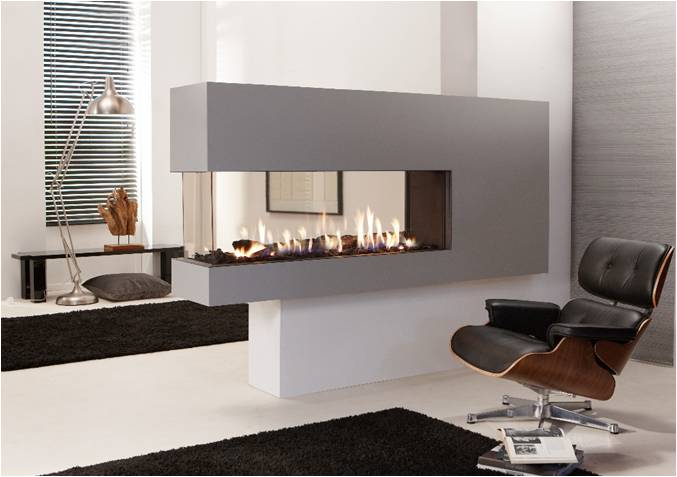 If you want a modern fireplace for your home, look no further than a gas fireplace from European Home. Whether you are looking for sleek materials, such as brushed stainless, or a unique multi-sided unit for that special room, European Home offers a complete line of modern indoor and outdoor gas fireplaces. As the exclusive dealer for European Home in the Minneapolis/St Paul area, All Seasons Fireplace can help you get the modern gas fireplace you've always dreamed of.
To help you understand the possibilities with gas fireplaces, we want to go over some features and specifications. European Home offers three types of gas fireplaces: direct vent, vent free and B-vent. We will briefly cover the differences between these.
Direct Vent
These fireplaces are a sealed unit that requires a fixed glass front. Combustion air is pulled from a double-walled (coaxial) pipe, behind the glass. Vent runs can be vertical and/or horizontal. We recommend this type as it seems to work best in the St Paul climate.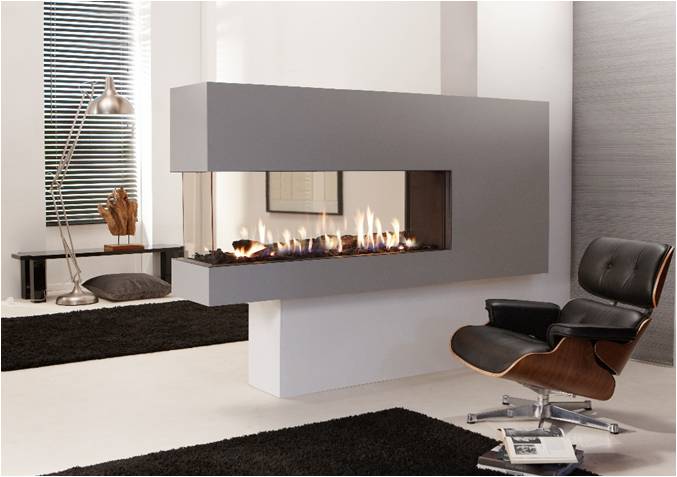 Vent Free or Ventless
This fireplace does not require a glass front. Combustion air comes from the room, and there is no vent run or flue pipe. With this type of gas fireplace, there are some restrictions:
Must be allowed in your area. Indoor vent free is allowed in most parts of the U.S. Some places where they are not allowed include California, New York City and Wisconsin and Minnesota.
Not allowed in bedrooms or bathrooms.
Room sizing chart must be followed
Without proper ventilation, this type of fireplace can result in excessive moisture in indoor air.
We are familiar with the code requirements in the Twin Cities, so we can help you know if the fireplace is approved for your area and what conditions must be met.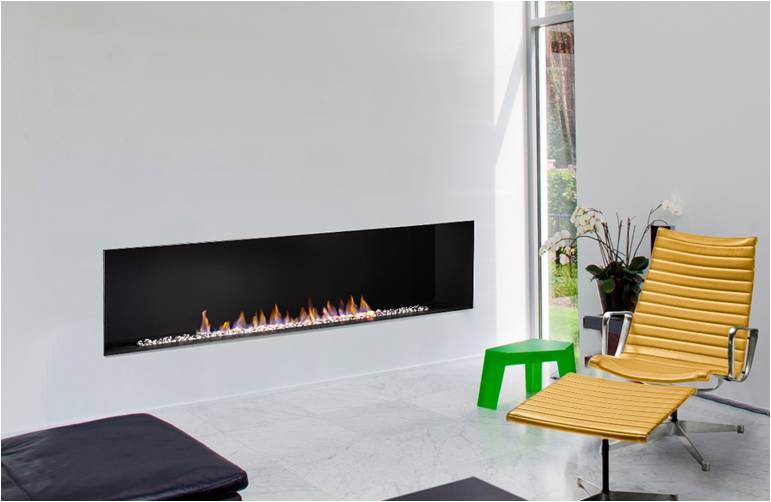 B-Vent
This type of fireplace does not require a glass door. B-vent fireplaces act like a wood burning fireplace where room air is drawn into the fireplace and up the chimney. This type is significantly less efficient than both direct vent and vent-free versions. Vent runs are vertical only.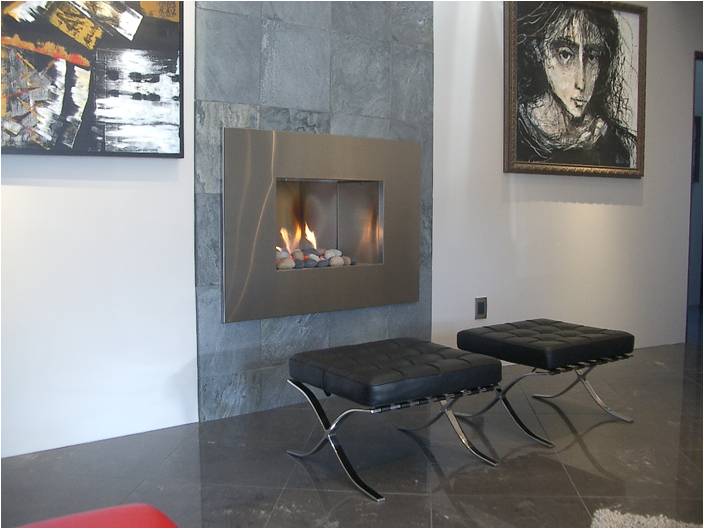 Gas fireplaces from European Home provide a modern look with a variety of configurations and sizes. The company is always reviewing trends to update and offer the latest styles. If you want a contemporary fireplace to be the centerpiece of your home, European Home gas fireplaces are sure to delight.
If you would like to learn more about gas fireplaces near St Paul, please call All Seasons Fireplace at 952-546-6162, visit our showroom in Minnetonka or Contact Us.