Does a Fireplace Add value to your Home?
According to US News and World Report the answer is, YES! Fireplaces add value to your home!

Functioning fireplace If you have one, don't get rid of it. Of the real estate agents surveyed by Angie's List, 54 percent said a gas-burning fireplace increases the home's value most, though a survey of 2,000 homeowners and home buyers showed 58 percent prefer to have a wood-burning fireplace at home. But what seems clear is having a fireplace of some kind is a positive for your home value.

Most people associate a fireplace with warm and loving interactions with family and friends in their home. This is why a home with a fireplace will be valuable to most people shopping for a home. The problem is that most real estate professionals do not quote the cost to add a fireplace accurately to home owners. If you consider adding a fireplace in order to sell your home and increase the value of your home before you sell it, you should know that converting a fireplace will give you a better return than adding a fireplace.
Adding or converting a fireplace is not a DIY project. You will need a licensed gas professional or a mason and that skill does not come cheap. Most good gas fireplaces cost $5000.00 to $12,000.00 and installation can range from $900.00 to $1500.00 depending on tear out and venting requirements. Getting a deal on a fireplace can be dangerous; be sure you are working with experienced professionals.
Converting a wood burning fireplace to a gas fireplace:
A gas fireplace insert that fits in the opening of your mason fireplace will cost between $4500.00 and $5500.00. Costs can vary based on the size of the unit, finishing components and control functions. This price includes installation by a licensed gas professional and the cost of local permits. Most units will require an electrical hook up which will add another $500.00.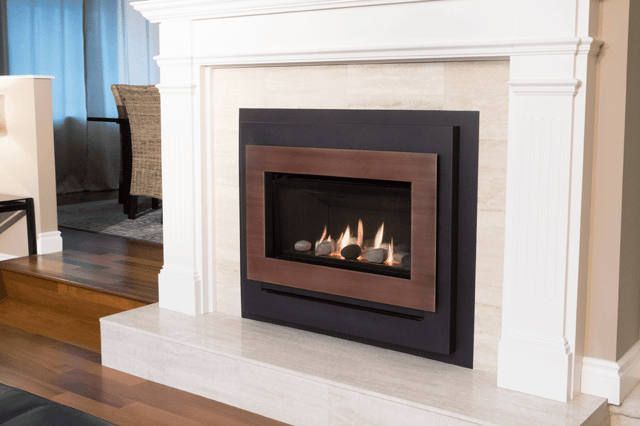 Adding a new gas fireplace:
A new gas fireplace will cost from $ 5000.00-$12,000.00 for the fireplace and installation. Additional costs depend on how you intend to finish around the fireplace. You will need to hire a carpenter to finish the wall around the fireplace and install stone, tile and mantle if desired. The trend is a very clean and simple finishing.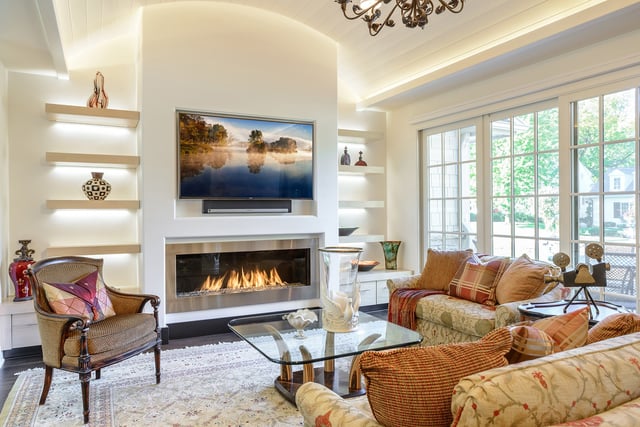 According to most estimators, a fireplace can add an extra $12,000.00 to the value of your home. Converting a non-functioning fireplace to a convenient gas fireplace may mean an extra $6000.00 in your pocket when you sell your home, or you may decide to stay put and enjoy your new fireplace!

Are you ready to select the best fireplace for your needs? Follow this link to continue the process.
Are you ready to start shopping for a fireplace? Follow this link to a complete menu of options.