David Heide Studio: Fireside Chat with Mark Nelson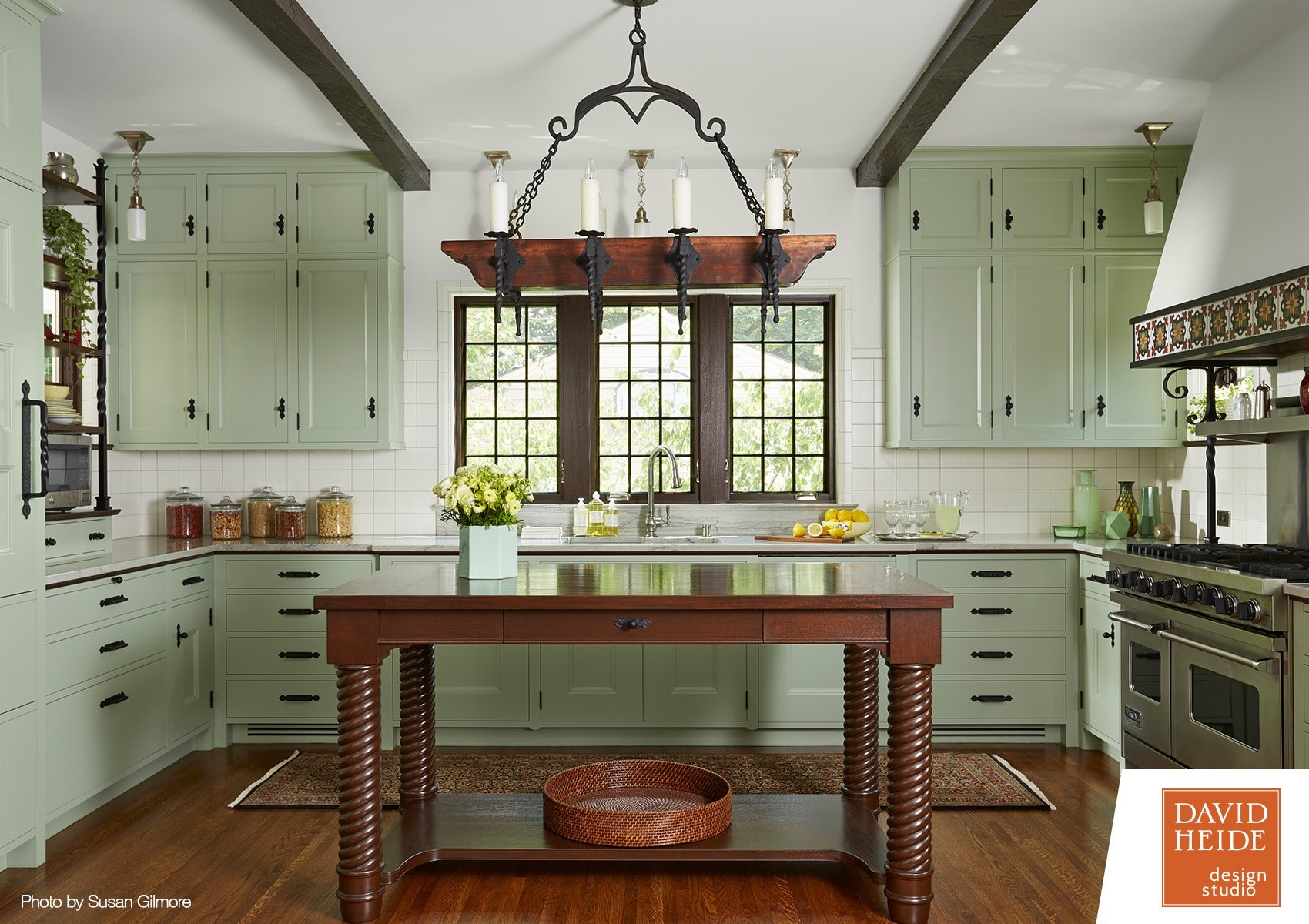 Our recent move to the new showroom in St. Louis Park has prompted us to reflect on how far we have come and the relationships we have built over the years. Mark Nelson sat down with us to talk about our 10 years of working together and our most recent project in the Homes by Architect Tour 2017.
We've been working with you at David Heide for many years now. Can you recall how we came together?
Oh yes, I remember it very clearly. We were working on a custom condo remodel involving a complicated power vent linear fireplace with one of your competitors and it wasn't going well. Frustrated, our client stopped the process with the other fireplace company. We came to Joe and he picked up the project and finished in a very short time frame to our satisfaction and to the satisfaction of our client. We have been coming to Joe ever since.
The home of the Homes by Architecture Tour this year was special because of the circumstances in which you were commissioned, wasn't it?
Yes, the house had burned in an electrical fire which started in the attic while the owners were away. Their son was home and he was safe, thank goodness. They came to us because they "had" to and not like other clients who come because the "want to". It was important that we take the burden off of them and assure them that we would get them back home again.
Their attitudes changed over the course of the project and they came to enjoy the opportunity to make some changes that they had thought about over the years and had never done. Their feelings evolved from loss to excitement and finally to impatience in anticipation of getting back home.
Do you find that you have to spend time counseling your clients through the process of building and remodeling?
Yes, we like to describe it as being like a journey of discovery. It's always a learning experience for us and our clients. Many times partners don't want the same things and sometimes we need to determine what they want and need, which may be different from what they think they want. In commercial architecture the motivations are easier to identify. The goal is always to provide a space where people will be happy to work and make money. In residential architecture it takes some time to tease out the goals and objectives of the project with the family members involved. There are surprises and compromises along the way but the end result is always very rewarding.
I'm curious about how the architects and contractors work together. Can you talk about the process?
We engage the contractor after we come up with our preliminary design and before we prepare the contract documents. This enables the contractor to react to decisions we have made and weigh in on the costs associated with those decisions. There are often surprises when we start the demolition and the contractor works with us to consider potential solutions. For instance, in the house on the Homes by Architect Tourthis year, we wanted to move the kitchen and family room into the space that had once been the garage. We chose to tear down the structure rather than create a room within the existing concrete walls. Dovetail,the contractor, helped us come to this decision which resulted in a less expensive and easier process.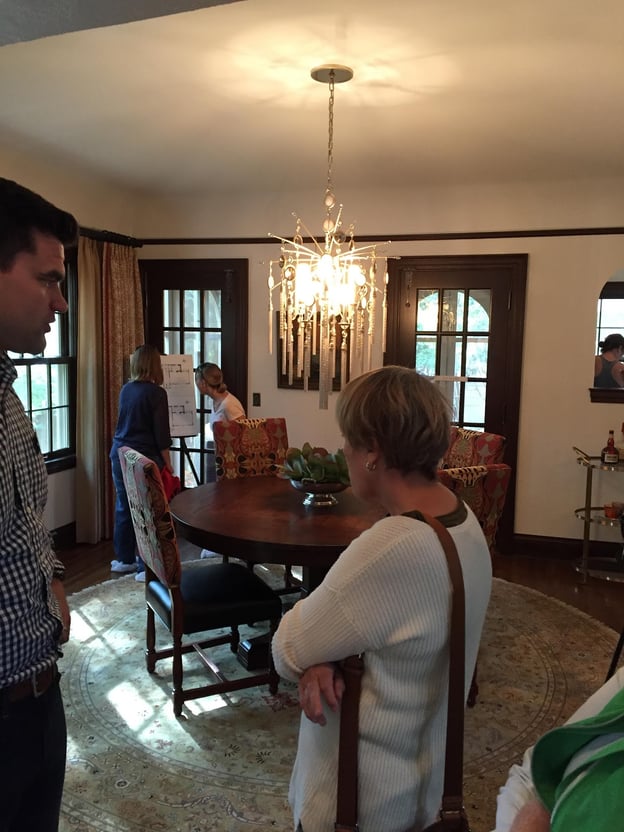 What makes David Heide Studio unique in the world of residential architecture?
We don't have a "signature" style. We look to the house for the design vocabulary, so the new work becomes a seamless extension of the original design aesthetic of the house. We endeavor to understand our clients' needs, helping them to realize those needs during the project and we are fastidious in the details, looking to the house for clues on how it was and and how it should be.
I am always impressed by the details in your houses. The flame details on the cabinet pulls are so unique.
We found those pulls in a black smith shop in California. They are a subtle reminder of the origins of the project. We look for ways to bring surprise and something special to each job. It's important, however, to keep the hierarchy of style in mind. Special features need to be used in moderation so they can be perceived and enjoyed.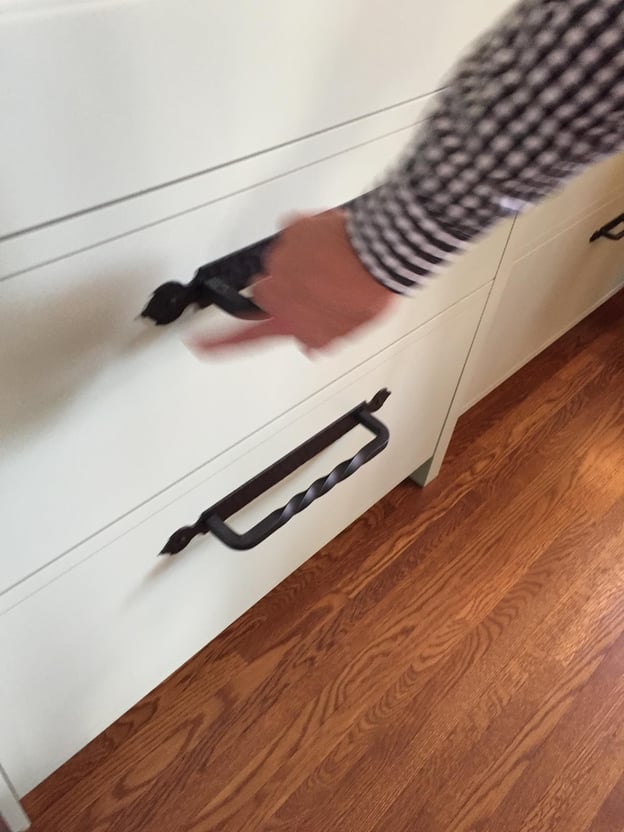 What's your career history?
I've been with David Heide for 16 years. Prior to David Heide, I spent 15 years as a building systems consultant for a mechanical and electrical contractor in Fargo. I am a nuts and bolts kind of a guy and proud to be an architect. I believe an architect brings a special set of skills and knowledge to any project.
How many projects are you working on at a time and how many people work with you?
We have about 30 projects going in the studio right now. While we work together in a studio environment, we are organized in teams of two people. Currently, my team is finishing up a few smaller projects while working on three larger projects.
Can you comment on the design environment as it is now and the changes you've seen?
We specialize in period architecture and I think we're seeing more periods being embraced lately. We used to see certain eras represented more than others. For a while arts and crafts was the thing, but now we see a wider spread including the 40s, 50s and 60's mid century.
Do you have methods of keeping your creativity flowing?
Changing my environment usually changes my mindset. I like to spend time at my cabin that I built. There's always a project to work on and I like to spend time in the garden, or playing in the water. I also find trips to our suppliers to be a real stimulant to creativity. Seeing the latest technologies and materials keeps the juices flowing. Ultimately, the trick is to keep your eye on the ball and not get lost in all the details. It's important to pull back enough to see the big picture.