Custom Fireplace Doors Breathe New Life into a Twin Cities' Bungalow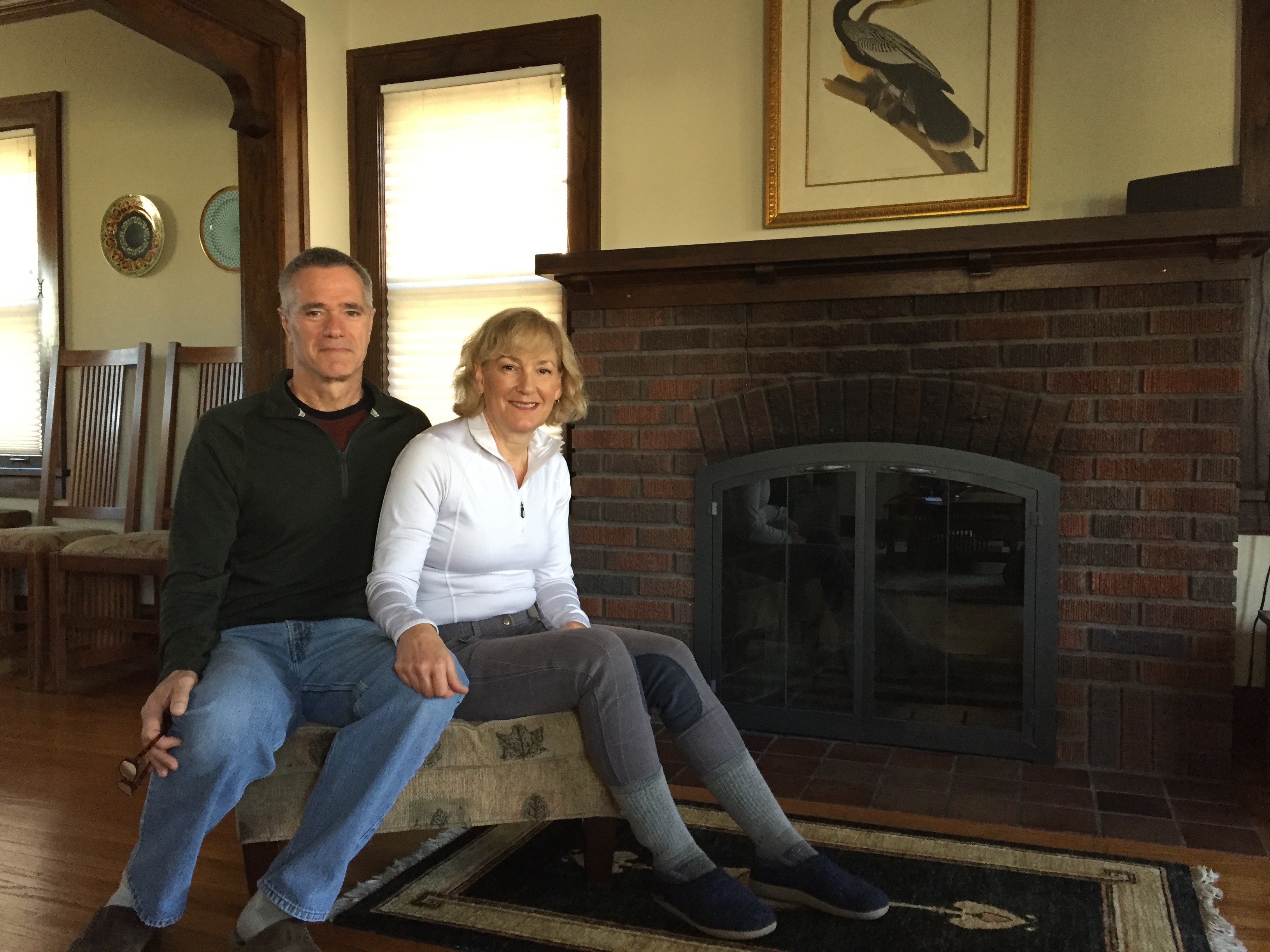 This south Minneapolis couple discuss their decision to add custom fireplace doors to their Twin Cities bungalow. Fireplace doors make wood burning fireplaces safer and more convenient to use. We think this result is stunning! Read on to hear the whole story.

Describe the fireplace before you came to All Seasons Fireplace?
There was a square brass and glass door that covered the arch of the fireplace opening. It never fit very well and stuck out onto the hearth. It was difficult to open and got in the way. We always thought a custom door would be outrageously expensive.
What was the process like?
When we asked Joe over to look at it we were surprised to find that the cost was affordable. Joe measured the opening and left us with the sample finishes so that we could match the other pieces in our home. We chose this understated brushed finish to match our light fixture in the dining room. We love the result- it looks completely original.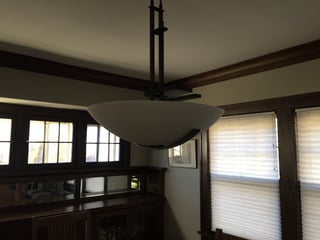 Why do you prefer doors rather than a screen on your wood burning fireplace?
We like that we can close the doors before the fire has burned out and not worry about it. We don't have to plan to be in the house while the fire is burning and we don't have the draft pulling warm air out of the house while we are sleeping upstairs.
Why do you prefer a wood burning fireplace, so many of the homes in this neighborhood are converting to gas?
Yes, gas is less expensive and cleaner but we love the smell and the sound of burning wood. It is an extravagance to burn wood but we allow ourselves the pleasure. We burn 100% seasoned oak. An oak fire burns so much longer than birch.
Is there anything in your backgrounds that attracts you to wood burning fireplaces?
I (Regina) grew up in L.A. where our family home had a floor to ceiling stone fireplace and I have fond memories of time spent with family around the fire. I(Michael)grew up in Oregon where we cut our own wood at home and I even cut my own firewood in college. It is a way of life for me. I prefer the authentic quality of wood burning fireplaces.
Is this a project that you would do yourself?
No, we prefer to let the professionals do these types of jobs. It's not worth the time it takes to research and learn all that is required for a one time fix. And, when we found out that your shop could do it at an affordable price-that was the deciding factor. We love the result!