Artful Living in a Pandemic-A Conversation with Frank Roffers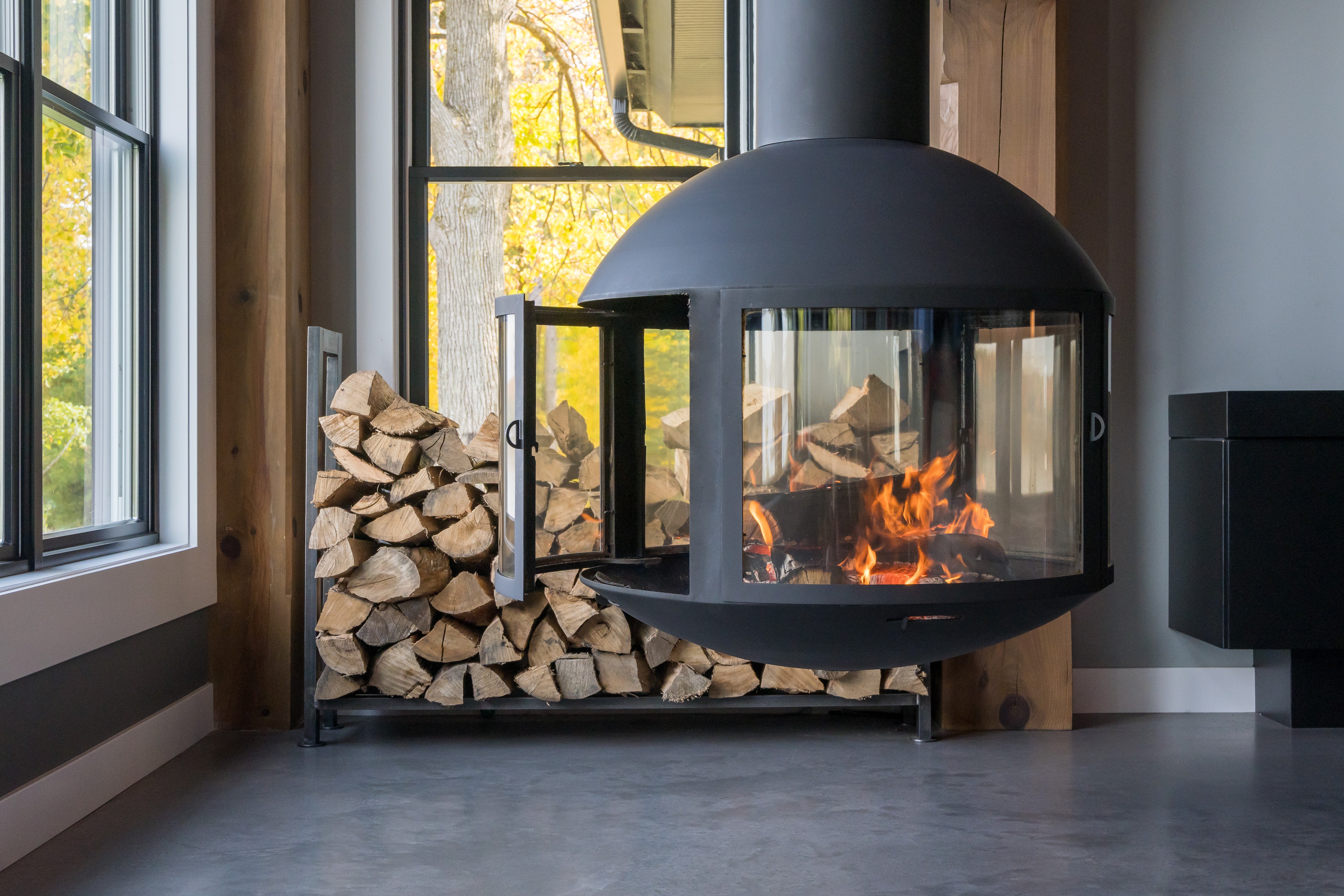 Just over a year ago real estate professionals, designers and advertisers in Artful Living magazine met at Martin Patrick 3 to tour the sales office and get a preview of the Eleven on the River condominium development by the Ryan Companies, Robert A. M. Stern Architects, and Luigi Bernardi.
Now, as we enter 2021, downtown Minneapolis is a ghost town as companies continue to encourage their employees to work from home and we wait to see the resolution to the George Floyd trial in March. Despite this turmoil, the beautiful Art Deco-inspired Eleven tower will be ready for occupancy in the fall of 2021 and owners are busy designing the interiors of their new spaces with the best of the best in the residential built environment.
We visited with our friend, customer and local media, and real estate guru, Frank Roffers from Artful Living magazine to chat about luxury living in a pandemic, fireplaces, and the future of the North Loop in Minneapolis. Frank became a friend in 2016 when we built out our new showroom and purchased our first ad in his Artful Living magazine. We look forward to discovering the beautiful images and thoughtful content every quarter in Artful Living. We also believe that owning a fireplace is part of a life well-lived and so it makes sense that we support this publication as a part of the community of real estate and home builders in the twin cities.
Artful Living is one of the top independent boutique lifestyle magazines across the United States with an international reach. Founded in 2008, this award-winning quarterly magazine features engaging original content and beautiful design, bringing the best of the North and beyond to an affluent audience with impeccable taste. This elegant, intelligent publication aims to inspire and entertain, highlighting culture, home, style, travel, food, profiles and more. The Artful Living lifestyle brand is headquartered in Minneapolis.
The regular content in Artful Living is anchored by and revolves around shelter. The quarterly publication curates the hottest ideas in design, fashion, food, travel and offers surprising stories about national and regional personalities and ideas. Each cover design is carefully selected to ensure that the magazine maintains a prominent place on your coffee table.
Frank described 2020 as having been a tough year for the North Loop community. North Loop landlords are struggling because the buildings and streets are deserted. Frank is grateful to his loyal advertisers who supported the magazine through this uncertain time and talked about his mission statement which he thinks is unique in the publication business.
Most magazines focus on the readers. Artful Living is more focused on its relationship with its advertisers. Return on investment in print advertising is sometimes difficult to measure but Artful Living takes the time to measure and track business growth generated for advertisers through the magazine. At the start of every new season, Frank asks his advertisers how the magazine has influenced their business over the past year. Launch parties, pre-pandemic, built community and offered business networking opportunities. And as Frank likes to explain to his staff, "It all matters" "our advertisers' success is vital to the success of Artful Living." Read Frank's letter to readers on the pandemic from the pages of Artful Living.
So is there room for luxury in the middle of a pandemic?
"Luxury is still there. Unfortunately this whole thing has furthered the divide between the haves and have not- which is very sad and something our country didn't need. I believe that people are tired of wearing last season's clothes and eating their own cooking. I anticipate that there will be a boom in consumer spending, I call it, revenge spending. I am starting to see it already."
What part do fireplaces play in the housing market?
Frank> In Minnesota they are critical, especially gas fireplaces. I see a lot of wood burning fireplaces that have not been used for years but gas fireplaces add value to homes and especially in new construction, they are always part of the mix. A fireplace is critical to homes in Minnesota.
According to a study done by the National Association of Home Builders in 2019, 75% of home buyers look for at least one fireplace in their new home and a gas fireplace will return your full investment and add as much as 12% to the home value.
You have two of our inserts in your home, one in your living room and one downstairs in your basement. How have they changed your lifestyle?
Frank> I love a natural wood- burning fire but the older I get the less I like the work associated with a wood burning fire. Our wood-burning fireplaces were drafty and didn't draw very well and it sort of defeats the whole purpose. I would build a big fire for Christmas because everyone wanted one and the room would be smoky and the house would smell the next day. It just didn't work.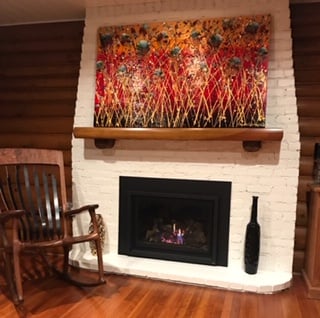 Frank> "I love it; it's so nice to just turn it on, especially when it is super cold. Our basement used to be very cold and now the basement is more useable. I am an early riser so I go and sit by the fire to think, read and plan my day. I love that it is super easy and comforting and I don't have to think about it."
Listen to Frank describe his experience with wood burning fireplaces and the solution he found with his two gas inserts.
Frank> What is the most expensive fireplace you sell at All Seasons?
Bonnie > Our Focus fireplace from France is our most expensive brand. A Focus can cost as much as $20,000.00, and they are worth every penny. Each Focus is custom made in France and they look beautiful even when they are not being used as a fireplace. It's just an iconic brand and we are proud to represent Focus in Minneapolis. Our most recent ad in your magazine features the Agorafocus that we installed in Grand Rapids recently. Read more about the Focus on this page.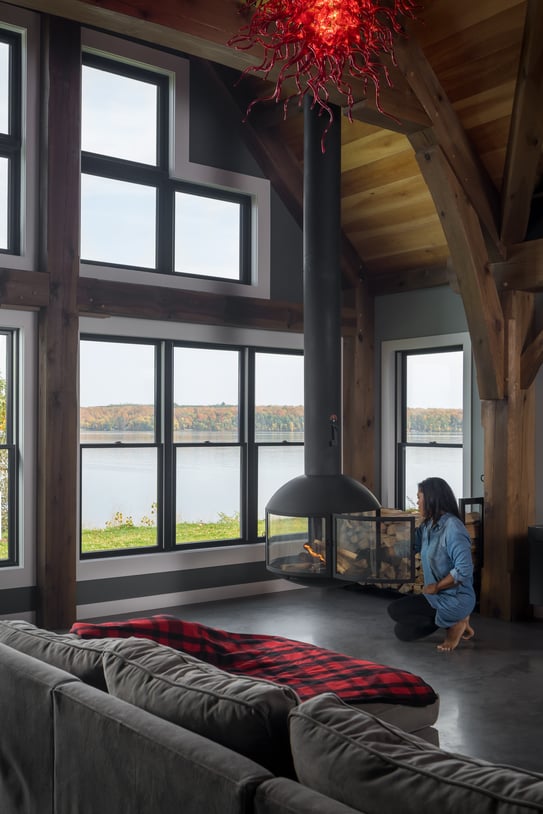 Frank> Is it hard to build a fire in those?
Bonnie> No, when we photographed the Agorafocus in Grand Rapids, we made a fire with the homeowner. There was a moment when we thought that we might not be able to get a good image of the fire itself but then we watched as the smoke slowly moved out of the firebox up into the suspended pipe and the beautiful fire emerged. It was so sweet when the homeowner explained that her 3 young boys take turns making fires with their father. The Agorafocus is very safe and easy to use.
See the Agorafocus burning here.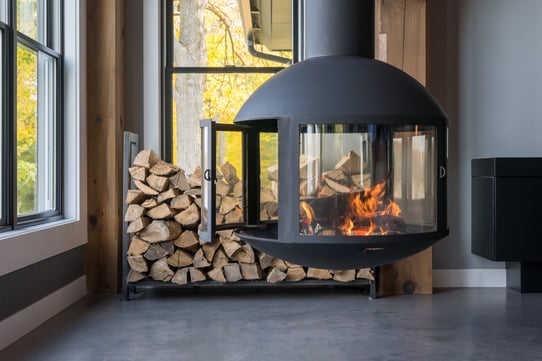 Bonnie > Well, it was a pleasure talking with you today, thank you for taking the time.
Frank >Thank you for supporting Artful Living.
Minneapolis' restaurants are starting to open and local retail businesses are starting to see more foot traffic. We are hopeful that by the time residents of Eleven move in, the streets of downtown Minneapolis will be buzzing again.