Freestanding wood burning stoves add a beautiful heat source and design feature to your home
A freestanding stove is a faster and less expensive way to add heat to a room because a stove does not require a build out process. A wood stove will require venting and a roof penetration which can usually be done by a roofer and a fireplace technician.
You will have to consult the manual to make sure you position the stove a safe distance from combustible materials and place the stove on a non combustible surface. Of course, we can help you with all of that.
Similar to adding a fireplace to your home, you will want to consider the fuel source and the size of the room you are trying to heat. Any area 2000 square feet or less is easily heated by a wood burning stove.
You will have to consider the burn times which will tell you how often you will have to load your wood stove. The more efficient models allow 8 to 10 hour burn times.
All Seasons Fireplace recommends gas or wood as a fuel source. We have found that pellet stoves require too much maintenance for the average homeowner in our neck of the woods, so we do not recommend them at this time.
Wood burning stoves are a popular option for vacation properties and smaller spaces. Some consider wood to be the most renewable resource available and choose a wood burning stove for that reason. Imagine a cozy cabin retreat with one of these Focus stoves warming the space.
Emissions produced by wood burning products can cause discomfort and should be a consideration. Manufacturers have developed products that address this issue. You can read about the new 2020 EPA Wood Burning Stove Standards on this page.
Wood burning stoves are considered a design element in themselves. A Focus stove, like the one in the video above, may be the best choice in a mid-century modern design scheme.
A Shaker stove like the one pictured below may be better suited for a bungalow.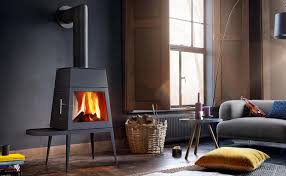 Of course the cabin retreat in Stowe may be better suited to a traditional design like this Lopi stove in the image below.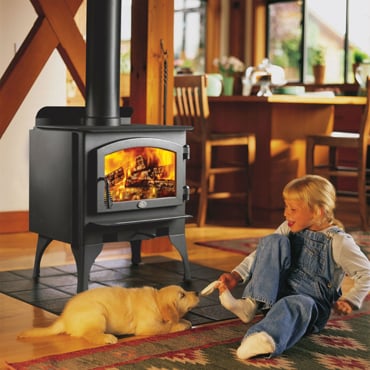 Still thinking about wood burning stoves? Scroll through the websites of our partner manufacturers on the sites below to get some more ideas. Schedule a consultation in our showroom to learn all about the features and function of the modern wood burning stoves available today.
Continue to this page to learn about gas burning stoves.